Counseling
Counseling Services
---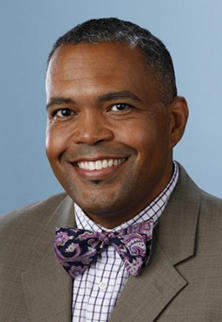 Counseling
Small group therapy on-campus, therapeutic workshops, 6 face-to-face counseling sessions per year available through the Student Assistance Program (SAP) for all enrolled students, SAP also has 24/7 phone availability by a counselor.
Vincent D. Hinton, Ed.S., LPC, CPCS, NCC
Director of Counseling
---
Life University is committed to the personal growth and life satisfaction of our students.
We offer a variety of services and resources for all enrolled students. Our goal is to provide an environment where students can learn valuable life and coping skills to take proactive steps in improving their overall well-being.
Counseling Wellness Workshops.
Circle of Hope
Mix, Mingle and Grow
Parent 2 Parent
Student Assistance Program (SAP)
---
SSC Counseling offers a variety of services, which cater to the diverse needs of our students: Life University offers individual and couples counseling through the Student Assistance Program (SAP). SAP provides 24/7 availability of an off-campus counselor via phone. In addition, students can request face-to-face visits with an off-campus therapist and will be provided with six free sessions per year. This service allows students consistent availability, including nights, weekends and/or holidays with a licensed mental health professional outside of the University. In addition, the service can be utilized by students' dependents which include spouses and children. You can contact SAP directly at 770. 951.8021 or 800.869.0276. An SSC Counselor can also assist you in making contact with SAP.
To inquire or take advantage of these resources, students can call the Student Success Center at 770.426.2725 or stop by the office located in the Center for Chiropractic Education (CCE) building. Students will find various community resources and can also speak with a counselor who will help them navigate through the process of connecting to the most valuable resource, whether that is a workshop, relaxation training or connecting to an SAP therapist or other resources within the community.
---
RESOURCES
* Please note that the resources listed are not affiliated with Life University. They are provided as a courtesy, and the information is accurate to the best of the SSC's knowledge.
Student Assistance Program (SAP)
6 free sessions per year for currently enrolled Life University students, 24/7 phone and online resources; Call 770.426.2725 or stop by the Student Success Center for more information
SAP website: www.espyr.com
Behavioral Health Crisis Center – Cobb & Douglas County Crisis
Contact Number: 770.422.0202
http://www.cobbcsb.com/
Cobb Country Drug Rehab
Contact Number: 770.422.0202
www.georgiadrugdetox.com
liveSAFE Resources
Domestic violence, Sexual Assault & Elder Abuse
24 Hour Crisis Line: 770-427-3390
Main Office: 770-427-2902
www.livesaferesources.org/
National Sexual Assault Hotline
Contact Number: 800-656-HOPE (4673)
www.rainn.org
Rape Crisis / Sexual Assault (Grady Hospital)
24/7 Access Line: 404.616.4861
www.gradyhealth.org/

RehabSpot
Contact Number: 1-877-220-8851
www.rehabspot.com
Ridgeview Institute
24-hour Access Center
Contact Number: 770.434.4567
https://ridgeviewinstitute.com/
ULifeLine
Text "START" to 741-741
Contact Number: 1-800-273-TALK (8255)
www.ulifeline.org/get_help_now