Diversity Committee
Diversity
Diversity is the representation of human differences. Most often we recognize our differences related to race, ethnicity, gender, gender identity, sexual orientation, age, social class, physical ability or attributes, religious beliefs, national origin, and political perspectives. In a university setting, academic excellence requires that we move beyond the simple tolerance of our differences and, moreover, embrace and celebrate our diversity in its full scope.
Statement of Purpose
The purpose of the Diversity Committee is to promote and celebrate the rich diversity of our campus community. Comprised for students, staff and faculty, we seek to advance academic and inclusive excellence by recognizing, respecting, valuing and celebrating our diversity as a reflection of our Lasting Purpose. We are committed to promoting and celebrating diversity, inclusion and multiculturalism through a variety of mechanisms including school-wide social gatherings, cultural events, workshops and engaging in courageous conversations about social and political events.
---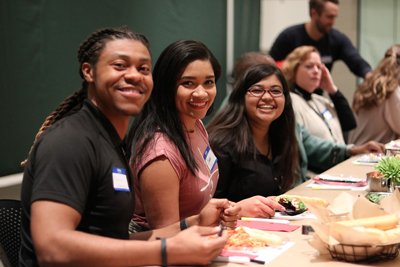 Executive Officers
Committee Chair- Dr. Michael Smith
Secretary- Dr. Charmaine Herman
---
Annual Events
Pride Week Events
Hispanic Heritage Month
The Longest Table
Journey of Women Luncheon
Black History Month Events
Asian & Pacific Islander Heritage Month
National Disability Employment Awareness Month
---
Sponsorship and Funding
Contact Us
Michael.Smith@LIFE.edu
Visit LIFE's Diversity Page on Facebook.
Meeting times and weeks of the quarter (weeks 3, 6 and 9 in CGUS, Room 234).