Gender & Sexual Diversity Committee
Gender and Sexual Diversity Committee
About the GSD Committee
Life University established the Gender and Sexual Diversity (GSD) Committee (formerly the Safe Space Committee) in 2015 to foster an inclusive climate to address sexism and heterosexism on the campus. The GSD committee is comprised of faculty and staff who are dedicated to increasing awareness, education, and creating space for conversations related to gender and sexual diversity.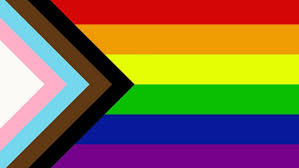 Charge of the GSD Committee
Create opportunities for education.
Provide growth and development opportunities.
Review policies and procedures for GSD inclusion.
Advocating for more inclusive community.
Serve in advisory role for inclusive language in communications/policies, etc.
Promote common humanity.
Provide student peer education training.
Goals of the GSD Committee
Awareness: Gain insights into the lives and experiences of LGBTIQ people and self.
Knowledge: Gain knowledge on facts relating to LGBTIQ issues.
Action: Bring awareness of self and others' experiences together with knowledge to create positive change.
Service: Ensure all members of the LIFE community are represented and included fairly and equitably.
Additional On-Campus Information
LGBTIQ Library Resources- https://life.libguides.com/lgbtiq
Safe Space Basic Ally Trainings (Faculty & Staff)
Safe Space Awareness Workshops (Faculty & Staff)
Counseling- Student Assistance Program provides a variety of resources, including counseling.
Gay-Straight Alliance (Students)
Committee Leadership
Dr. Saphronia Johnsonn, Co-Chair
Samantha Clark, Co-Chair
Rebecca Koch, Secretary
GSD Contact Information