B.S. in Computer Information Systems and Technology
B.S.

Computer Information Systems & Technology


(On-Campus & Online)




The study of information systems management
Students who pursue a degree in Computer Information Management will learn the skills needed to make a positive impact on society and businesses utilizing information systems management.
CIST students at Life University learn hands-on skills that transform them from computer users into technology developers, creating web and software solutions that make organizations and customers more productive, connected and satisfied. Students will learn to create mobile apps, interactive websites, and databases for business and healthcare organizations. They will also earn the security skills needed to protect users, companies and health data as they learn to navigate multiple areas of information systems management.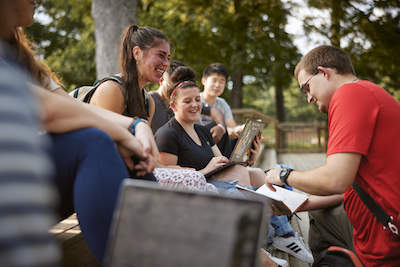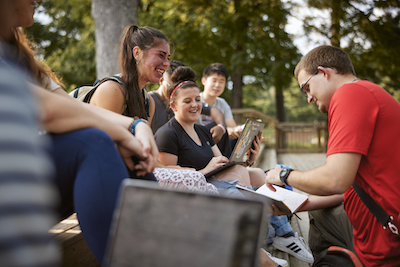 Learning Environment
Life University's CIST degree stands out from other university's by integrating certification opportunities by companies like Microsoft, Oracle, CIW and CompTIA. In fact, the CIST program is approved by CompTIA as a CompTIA Academy, which helps students pursue certifications while they take their classes!
And best of all, the CIST degree applies the University's vitalistic philosophy with alumni who have created fitness apps, health websites and positive social change systems, such as software for disabled public-transit users. There's even a Life University CIST alumnus working at Microsoft! So, come earn Life University's CIST degree and make a difference in lives and organizations through creative technology systems.
Career Opportunities
Software Developers
Database Administrators
Web Developers
Cybersecurity Analyst
IT Project Manager
Computer Systems Analyst
Health Information Managers
Other Relevant Information
Life University offers the Bachelor's degree in CIST on campus. Life U is conveniently located in Marietta, Georgia, part of the thriving Atlanta metro area, and is only 35 minutes from Hartsfield-Jackson Atlanta International Airport. To learn more about our online opportunities, visit our Online programs page.
Degree Overview
For more information on degree specifics, requirements and curriculum offerings, please visit Loading….
Fast Facts
Employment of computer systems analysts is projected to grow 7% from 2020 to 2030." & change to: "The median annual wage for network and computer systems administrators was $84,810 in May 2020.
---
The median annual wage for network and computer systems administrators was $90,920 in May 2019.
Testimonials
Tendai Rioga
"I did my research on Life University and realized that it is number one ranked in rugby, and I thought it would be great for me, so I applied. And now, I'm here at Life U pursuing two bachelor's degrees – Business Administration and Computer Information Management."
"I've always been interested in finance, accounting, the economy and how money works, so I decided that business administration and computer technology were my best options to go into the corporate world. I'm very interested in technology and think that Silicon Valley would be a great place to work, or maybe become a stock broker and go into trading."
.