Bachelor of Science in Health Coaching
B.S.

Health Coaching
Unlike health educators who typically provide information for patients to use on their own, health coaching uses a more interactive consultation model with the coach and patient working together. A Life University health coach works closely with patients to gain a deeper understanding of their conditions and master the skills needed to persist and succeed with a prescribed healthcare regimen.
Health coaches help people interact most effectively with a multi-disciplinary team of clinical specialists, identify providers with appropriate expertise, communicate with clinicians and advocate on the patient's behalf.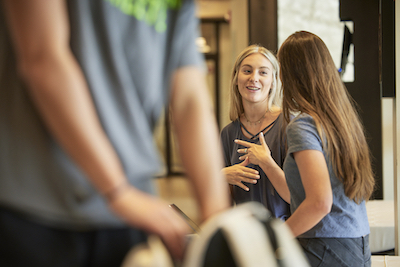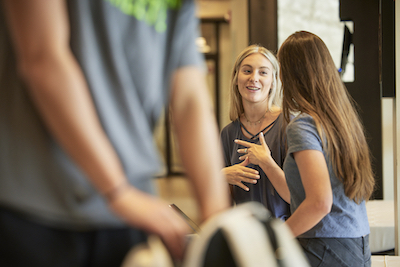 Learning Environment
A generous allowance of elective courses enables students to tailor their program to specific career goals and interests. Some graduates complete the B.S. in Health Coaching in preparation for entry into chiropractic, dental, medical, physical therapy or pharmacy school, while others will be prepared to move directly into career positions. Both will be best served with a minor in natural science. Those interested in starting a business will choose a minor in entrepreneurial business, or you can create a concentration in your area of interest, such as chronic disease, sports, personal training, psychology or life coaching by choosing appropriate courses from our health-related offerings.
Career Opportunities
Life University's Health Coaching coursework includes significant opportunities for hands-on experience with patients and clients. This hands-on approach affords our graduates the best positioning to pursue career opportunities directly upon entering the job market. Small group work, health coaching practicum experience and optional internships will provide extensive contact hours with patients so that you have the skills needed to enter the field immediately after graduation. All health coaching graduates will be well prepared for direct entry into the workforce or graduate study.
Holistic Health Coaches
Health Educators Community Health Workers
Corporate Health/Wellness Administrators
Fitness Trainers
Online Mental Health Coaches
Behavioral Health Technicians
Degree Overview
For more information on degree specifics, requirements and curriculum offerings, please visit Loading….
Fast Facts
From the Bureau of Labor Statistics:
Overall employment of health education specialists and community health workers is projected to grow 17 percent from 2020 to 2030, much faster than the average for all occupations