Bachelor of Science in Psychology (On-Campus & Online)
B.S.

Psychology
In addition to incorporating Life University's vitalistic philosophy, our Bachelor of Science (B.S.) psychology majors are taught to emphasize the inborn human capacities for love, courage, forgiveness, wisdom and interpersonal connection. Along with scientific study, these principles are woven throughout all coursework and culminate in real-life applications through either an internship or a senior thesis experience.
The American Psychological Association (APA) reports that the profession is moving toward a greater focus on illness prevention rather than mere diagnosis and treatment, which means it's catching up to Life University and our emphasis on positive psychology.
Our psychology programs, both on-campus and online, don't simply equip students with the traditional knowledge and tools of the trade. Life University students also become passionate, curious, lifelong learners and innovators who never underestimate the power of the human mind, body and spirit to overcome, adapt and transform.
Learning Environment
The Bachelor of Science in Psychology program allows students to explore the discipline both as an area of scientific investigation and as a health or human services profession. Graduates can apply the learning effectively in careers that involve an understanding of human behavior and leadership development, including those in business, government, health care and law. As today's workplace continues to evolve, your psychology degree from Life University will help you understand how human behavior impacts the dynamics of any organization.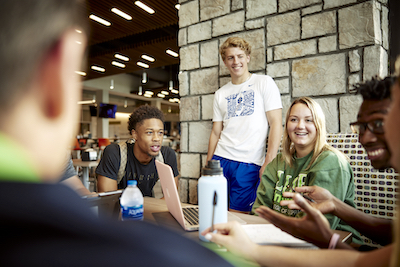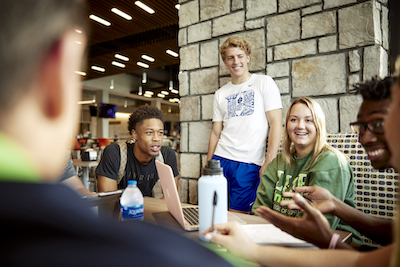 Career Opportunities
Some of the greatest assets that Life University's psychology degree provides are dynamic interpersonal skills, research, writing and analysis skills – expertise that is required in a variety of career fields. Graduates with a B.S. in Psychology from Life University could find employment in fields as diverse as school psychology, counseling, vocational counseling, sports psychology, social work, probation/parole and human resources, among others.
Other Relevant Information
Life University offers the Bachelor of Science in Psychology degree both on campus and online. Life University is conveniently located in Marietta, Georgia, part of the thriving Atlanta metro area, and is only 35 minutes from Hartsfield-Jackson Atlanta International Airport. To learn more about our online programs, visit our Online Degree Programs page
Degree Overview
For more information on degree specifics, requirements and curriculum offerings, please visit Loading….
Fast Facts
From the Bureau of Labor Statistics:
Overall employment of psychologists is projected to grow 8 percent from 2020 to 2030, about as fast as the average for all occupations.
About 13,400 openings for psychologists are projected each year, on average, over the decade. Many of those openings are expected to result from the need to replace workers who transfer to different occupations or exit the labor force, such as to retire.