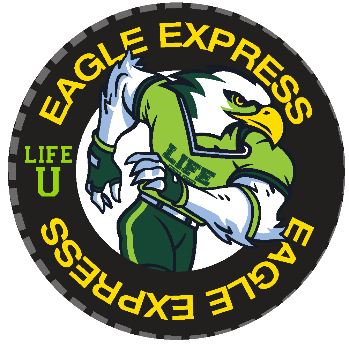 Eagle Express Shuttle System
Operating within the LIFE University Standards of Serving Lasting Purpose and utilizing modern transport vehicles, the Eagle Express provides transportation from main campus to neighboring residences, shopping, and dining venues.
The shuttles provide safe, reliable transportation for students, employees, and visitors by supporting the daily routines of the campus community.
Our transit operations are powered by TransLoc®, an integrated GPS system for campus mobility services. To view routes, service alerts or real-time shuttle locations, download the TransLoc® mobile app.  You can even view the information from a browser.
Scan the QR code to download the app.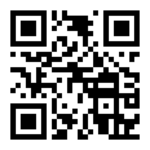 How The Eagle Express Works 
Shuttles operate M-F, 6am to 7pm and Saturday from 10a-3pm. There are no set arrival/departure times for individual stops so you must use the app to track shuttle progress.  The standard daily routine is:
6am: Our 1st shuttle comes online with the AM/PM route and repeats it until 8am when it begins rotating Routes A, B, and C. 1st shuttle ends shift at 3pm.
8am: Our 2nd shuttle comes online and inserts into the Route A, B, C throughout the day. 2nd shuttle ends shift at 5pm.
10am: Our 3rd shuttle comes online and jumps into the Route A, B, C rotation as well pattern until 530pm.
5:30pm: The 3rd shuttle switches back to the AM/PM route and repeats until end of shuttle service at 7pm.
7pm: Shuttle service ends.
All drivers take an hour break midway through their shift. 
Please send any questions or comments to Shuttles@LIFE.edu and/or click here to download a .pdf of Eagle Express Best Practices and shuttle routes.
---