Apply For Housing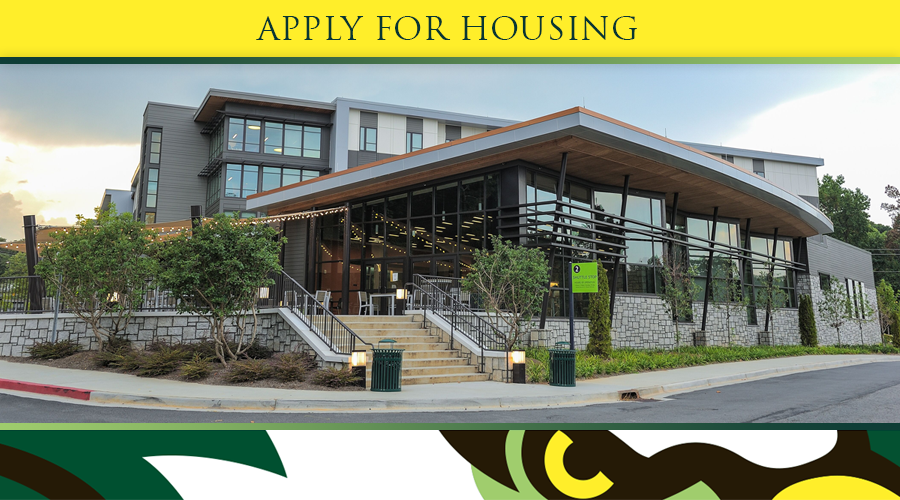 We are so excited that you will be starting with us soon. At Life University, you'll discover an emphasis on both the learning and living experience on campus. We believe that each is a vital part of an education that encourages you to search every path. Explore the range of campus living options that provide the perfect "home base" during your college journey—whether you're ready for study time alone or hanging with friends.
---
To apply for University Housing:
Go to EagleNet.LIFE.edu and log in using your Life University credentials.
Select the Housing and Residence Life Tab. This tab will take you to the StarRez self-service Housing Application screen.
Click on the words "Housing Application" at the top of the screen in the green toolbar
Select the appropriate term in which you wish to apply for. This will take you to the Housing Application.
During this process you will be responsible for paying your non-refundable Enrollment Fee of $125.00 and Housing Application of $125.00. Payment options are as followed, Apple Pay, Credit Card, Electronic Check
After the payment has been successfully submitted, you will receive an email confirmation.
To pay your Housing Deposit:

Go to EagleNet.LIFE.edu and log in using your Life University credentials
Click on the Financial Information Picture/Icon on the left toolbar.

Click on "Housing Deposit."

Click on theDeposits Tab and proceed with selecting the Housing Que Deposit and making your $250 payment

Please note that you must electronically sign the following documents to complete and submit your Housing application. Make sure you read all mandatory pages carefully before signing with your Life University electronic signature. Your electronic signature is your Life University ID number.
---