Current Students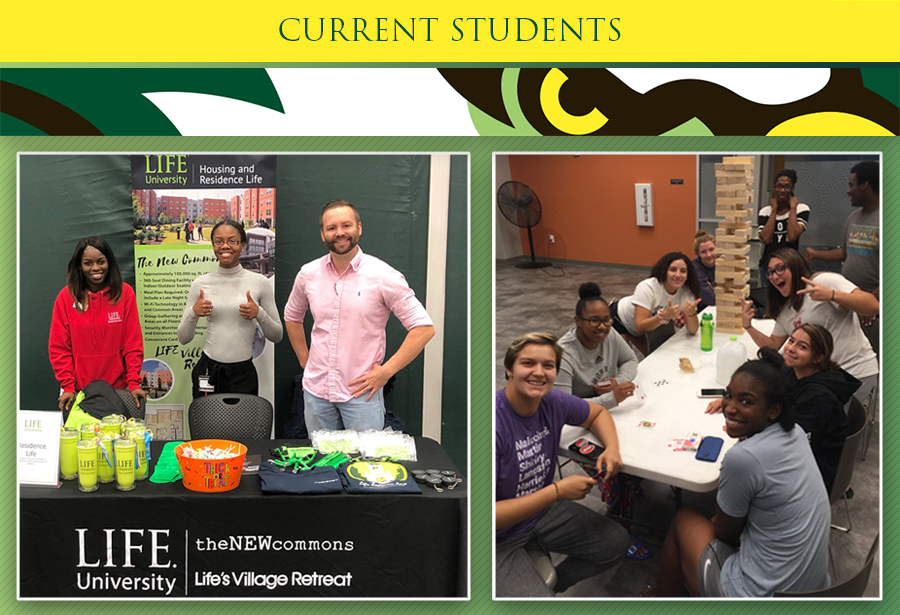 Policies and Guidelines
Request Maintenance
If you need to submit a work order for maintenance or repairs to your room, you should go to your Housing portal.
Steps to submit your work order:
Log-in to your EagleNet account.
Click the Housing and Residence Life tab on the main screen of the portal.
Click the three line icon presenting a drop down and select "Room Maintenance".
Create a new job.
After creating a new job, you will then select your room and enter the details of the item in the drop down menus which is needing repair. Please be as detailed as possible in your description.
After your description, please click "Save Job".
After the job has been saved, The Office of Facilities Management will be notified.

Involvement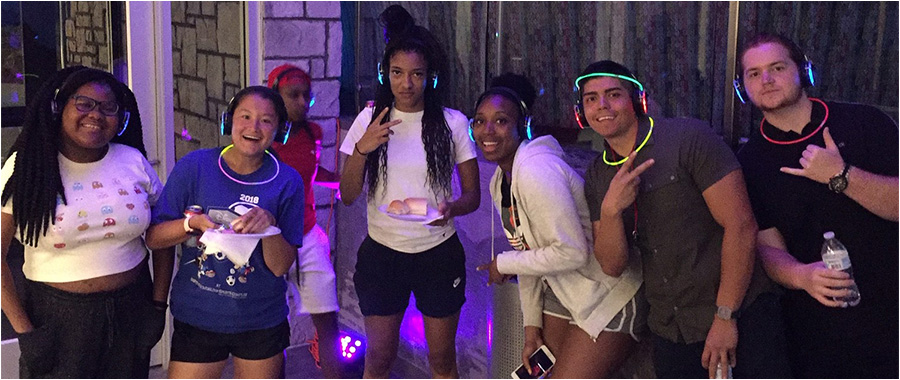 If you reside on-campus, you will be in the gateway of Student Life at Life University! You will be a apart of regularly scheduled floor meetings where you will gain updates and information of Campus and Residence Life activities. You will have access to Residence Life programming that is engineered to establish a peer network and connect you to on campus resources. All of these programs can be found on Engage, which can be reached here.
Residence Hall Council/Residence Hall Association
Each residence hall has a Residence Hall Council you can be involved in. As a member of Residence Hall Council, you can assist in planning programs within your hall, suggest improvements for dining services and represent your hall at RHA meetings and events. If you are interested in these great opportunities, please speak with your Residence Life Coordinator or your Resident Assistant.
The members of each Residence Hall Council are part of the larger Residential Hall Association! RHA is a new and exciting student organization set on making a positive impact on its residents through programming and policy influence. RHA acts as a liaison between the residents and the Administration of Life University, providing the residents with a voice to make change. Interested in joining RHA? Email us at RHA@LIFE.edu.
Mail Service
Mail Services at Life University works diligently to provide students with mail/packages that they get sent to campus! The addresses below can be used by residential students who wish to get items shipped to their on-campus residence hall. Mail/packages get delivered to electronic PackCity lockers located on-campus where students can pick up at their convenience 24 hours a day. For The Commons, the PackCity lockers are located in the lobby and for Life's Village Retreat, the PackCity lockers are located in front of the William M. Harris Center for Clinical Education.
Once mail/packages get delivered and processed by LIFE U Mail Services, students will receive an email from the PackCity locker containing a locker code to enter into the locker to retrieve the package.
Life Village Retreat Mail & Packages:
Resident's Name
1135 Barclay Circle
Apartment #
Marietta, GA 30060
---
The Commons Mail & Packages:
Resident's Name
1100 Barclay Circle
Apartment/Room #
Marietta, GA 30060
---