Bachelor of Science in Dietetics
B.S.

Dietetics
If you are interested in advising people about what to eat in order to lead a healthy lifestyle or achieve a specific health-related goal, consider a bachelor's degree in Dietetics from Life University. Dietitians are experts in the use of food and nutrition to promote health and manage disease. The mission of the Didactic Program in Nutrition and Dietetics at Life University is to provide diverse didactic courses in biological, nutrition, and dietetics science, as well as to facilitate practical experience for students so that the program graduates attain required knowledge and competencies for a variety of careers within the field of nutrition and dietetics.
As a Bachelor of Science student in the program, you will study in a highly competitive program accredited by the Accreditation Council for Education in Nutrition and Dietetics (ACEND), an agency of the Academy of Nutrition and Dietetics, alongside students and faculty who share your passion. Through classroom, kitchen lab and field training, program majors are prepared to earn their Registered Dietitian credentials and may work as clinical health professionals in hospitals, nursing care facilities, correctional facilities and outpatient settings, as well as in consultation with individual patients.
Life University's Nutrition Department is built on a vitalistic view that what we eat can affect the entirety of our health, whether we are caring for an illness, trying to live a healthier lifestyle, maximizing our physical performance or simply cooking balanced meals for the week. Whether they plan to pursue R.D. credentials, pursue an advanced degree in nutrition, own their own business or work in professional healthcare or food industry careers, graduates of Life University's Nutrition Department will emerge as:
Social educators who communicate awareness and new developments about the ways in which individual communities and broader societies understand and utilize food.
Nutrition experts who understand the science of food (chemistry, biochemistry, food science, etc.) and the business applications of the food industry.
Creative innovators who write recipes, design meal plans, counsel clients, find solutions, and explore flavor and plating – all in pursuit of colorful, conscious eating.
---
Effective January 1, 2024, the Commission on Dietetic Registration (CDR) will require a minimum of a master's degree to be eligible to take the credentialing exam to become a registered dietitian nutritionist (RDN). In order to be approved for registration examination eligibility with a bachelor's degree, an individual must meet all eligibility requirements and be submitted into CDR's Registration Eligibility Processing System (REPS) before 12:00 midnight Central Time, December 31, 2023. For more information about this requirement visit CDR's website: https://www.cdrnet.org/graduatedegree. In addition, CDR requires that individuals complete coursework and supervised practice in program(s) accredited by the Accreditation Council for Education in Nutrition and Dietetics (ACEND). Graduates who successfully complete the ACEND-accredited Dietetic Program in Dietetics (DPD) program at Life University are eligible to apply to an ACEND-accredited supervised practice program.
In most states, graduates also must obtain licensure or certification to practice. For more information about state licensure requirements click here.
For more information about educational pathways to become a RDN, click here.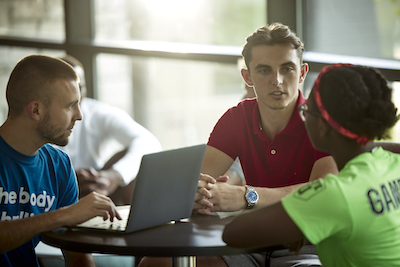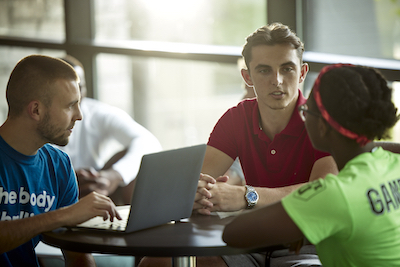 Learning Environment
PROGRAM GOALS
Goal #1: Program graduates will be prepared with a broad educational knowledge and skills for successful entry and completion of the supervised dietetic internship program.
Goal #2: Program graduates will effectively perform job responsibilities of any entry level position in the field of nutrition and dietetics and or pursuing an advanced degree.
Career Opportunities
Food Technologist/Scientist
Public Health Policy Administrator
Food Company Salesperson
Institutional Food Service Administrator
Accreditation
The Dietetic Program in Dietetics Program at LIFE University has been granted full accreditation through June 2024. Accreditation Council for Education in Nutrition and Dietetics (ACEND) Academy of Nutrition and Dietetics
For more information about ACEND, visit: https://www.eatrightpro.org/acend
Academy of Nutrition and Dietetics
120 South Riverside Plaza, Suite 2190
Chicago, IL 60606-6995
800/877-1600 ext. 5400
EMAIL: ACEND@eatright.org
Degree Overview
For more information on degree specifics, requirements and curriculum offerings, please visit Loading….
Fast Facts
According to the U.S. Bureau of Labor Statistics, employment of dietitians and nutritionists is projected to grow 11% from 2020 to 2030, much faster than the national average for all occupations.
---
The median annual wage for dietitians and nutritionists was $63,300 in May 2020
---
Testimonials
Jennifer Baugh, B.S.
"The Nutrition Department here at Life University is full of a lot of really talented and educated women, and I really admire them and enjoy taking classes under their mentorship."
"You better be prepared to work hard for this degree! But, the reward is so amazing – the knowledge and the sense of accomplishment you gain is well worth it."
---
Cindy Cozad, B.S. Alumna
"I like how nutrition transforms people's lives in a more emotional way, the psychology of being overweight, the self-esteem issues."
"(Life University's) campus drew me in so much. I liked the tie-in to the health, wellness and Vitalism aspect."
---
Tiffany Brown, B.S. and M.S. Clinical Nutrition Alumna
"Life University dietetics is different because we're small, but we're innovative. We have state-of-the-art kitchens. Each professor you encounter is a specialist in his or her field – from community to clinical to food service. You get real professional experience from those who have worked it and know it, and you have hands-on access to that faculty."
.